Upcoming Events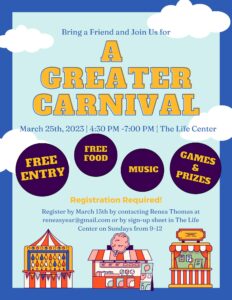 Childcare is available for all children beginning at 8:50 AM each Sunday morning.
For weekly meditation and devotion, we invite you to tune in to Deacon Ragland's Gospel Hour on WVOK 1580 AM, at 7:30 am every Sunday morning.
Trust God. Serve People. Follow Jesus.
"I'm Still Here"
Daniel 6:16-23 ESV
Pastor Byron Jackson
Catch Pastor Jackson's sermons on the radio every Sunday morning @9:00 AM on 1390 AM!